ANNONSEBILAG FRA BOSE PROFESSIONAL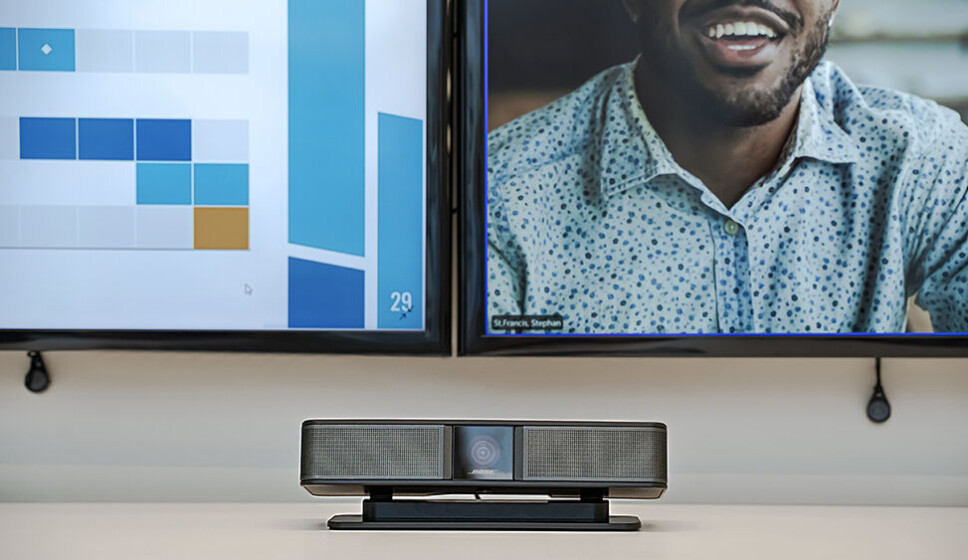 Conferencing Solutions: Integrated Video Conferencing vs. Non-Integrated
Big technology purchases can invoke big decision fatigue. It's a basic fact of IT life and one that applies whether referring to servers, software-as-a-service (SaaS) platforms, or the conferencing solutions powering a business's most important interactions.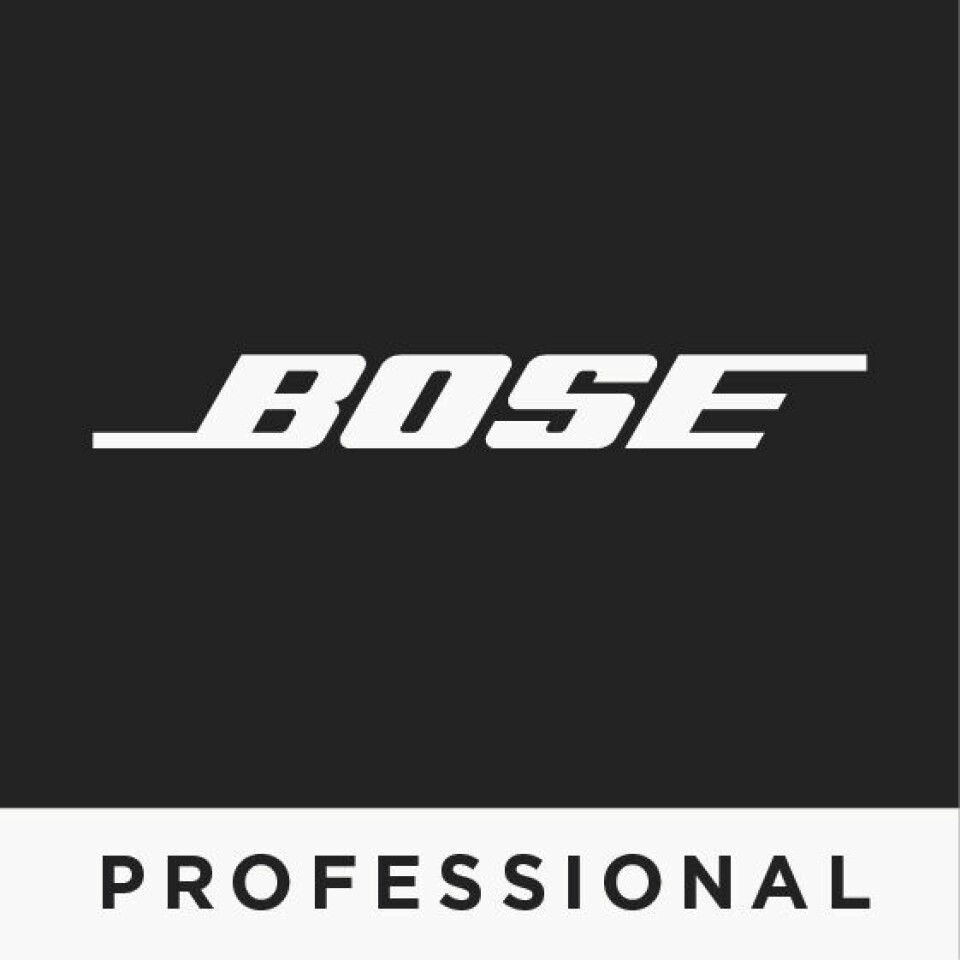 When selecting video conferencing options, the first major choice will likely come down to one of two options:
Integrated video conferencing solutions, which allow a deeper level of customization and purpose-built design by intermeshing with the room they're used in.

Non-integrated solutions, which tend to work "out of the box," with little or no need to modify the surrounding space. A competent non-integrated solution also pairs or interfaces with multiple types of consumer hardware and the solutions that run on them. Often referred to as Bring Your Own Meeting (BYOM), this allows teams to sync up and be seen and heard no matter what mix of devices they bring.
Non-Integrated Video Conferencing: Simple and Speedy
Non-integrated solutions don't need to connect with specific meeting rooms and tend to require fewer moving parts than an integrated setup. As a result, they typically cost less than an integrated counterpart.
A "non-integrated" setup can cover a broad number of potential communication spaces. A startup on a budget dedicating a midsized room to conferencing and outfitting it with an all-in-one conferencing device works in a non-integrated space. The same goes for a business using non-integrated tools to turn side offices into hybrid spaces or temporary/permanent huddle rooms.
Because they're more lightweight, non-integrated video conferencing solutions are also ideal for businesses with changing day-to-day facilities needs. A VB1 or VB-S all-in-one USB conferencing device attached to a monitor on a rolling cart brings premium audio and video to any room. This is one way to deploy the videobar devices, which offers versatile deployment options (as a permanent fixture or a mobile solution) — one of the reasons the conference bar excels in such a diverse range of spaces.
Overall, these factors make non-integrated conferencing solutions a strong fit for small and mid-sized businesses with limited budgets, as well as those that may need conference-level communication in multiple spaces without dedicated hardware in every space. A BYOM-friendly design mindset, meanwhile, ensures more users can connect and engage from the devices they already rely on (and your company's meeting platform of choice). These provide both a turnkey path to fuller, higher-quality conferencing and a way for businesses with existing hardware to grow their communication capabilities without overspending.
Integrated Video Conferencing: Purpose-Built and Powerful
A fully integrated meeting room is built to the needs of the business and the technical requirements of the physical space. It also allows businesses to better take into account the aesthetics of the space, since the hardware is integrated with the room's unique qualities and build in mind. Since they are built into the hardware, this can allow businesses fuller granularity of control over a space with dedicated conferencing needs.
Where a non-integrated room may consist of little more than a conference hub, video display, and camera, integrated conferencing tools may consist of:
An

integrated ceiling audio solution, which uses superior echo-cancelling technology combining Bose loudspeakers, Sennheiser TeamConnect Ceiling 2 microphone, ControlSpace EX-440C processor, and a PowerSpace P2600A amplifier to maximize audio quality and enable everyone in the room — or in a remote setting — to communicate freely and with clarity.
A

primary loudspeaker

and

satellite loudspeakers, which are placed to suit the room's natural acoustic environment and ensure great sound no matter how teams are distributed.
Signal processors

and amplifiers, which support communication via VoIP and PTSN and interface with desk microphones.

These are permanently installed in the rooms and, as with non-integrated solutions such as the VB1 and VB-S, enable better collaboration through more natural communication. Fewer devices on walls or tabletops gives people the freedom to focus on work, the flexibility to sit or stand anywhere in the room, and the confidence that they'll hear and be heard clearly. Putting it more simply: Integrated conferencing solutions exist for dedicated communications spaces, and they excel at providing aesthetic and functional benefits via numerous integrated tools.
Considering Specific Technology Needs
Looking beyond budget, there are questions every business and IT manager should ask in advance of a major conferencing technology purchase. At a minimum, exploring these answers will provide a fuller perspective of the workspaces and the technologies needed to make the most of them.
How will people use the space? It sounds obvious but get as specific as you can here. The more you know now, the better equipped you are to make decisions when that time comes. Different rooms have different functions, and the area people huddle in will require a different approach than a C-suite's boardroom.
How many mediums will employees need to communicate in? What platform will be used? Looking at a C-suite boardroom, consider all the communications tools and various platforms execs and their partners may prefer to use in their meetings: VoIP, public switched telephone network (PTSN), etc. Knowing what the system will need to interface successfully is a major guiding point in the purchasing decision.
Is there room to mix and match? Because different teams and spaces have different communications needs, it may be worth considering a hybrid approach: Dedicated, integrated conferencing tools for the spaces that need it, with non-integrated alternatives used in rooms with more flexible setup purposes.
What will any future needs look like? It's impossible to anticipate with 100% accuracy, but aligning any anticipated future needs to a technology roadmap can be helpful in drilling down on tools that can help now and in the future — a consideration that plays into everything from basic budgeting to the value the solution will provide years from now.
Following that line of thinking, it may be worth contacting a dealer or consultant to help gain a fuller understanding of the business needs and the tools available to help meet them.
Finding the Right Solution
As above, diving into a videoconferencing technology purchase is an important decision — and one that requires IT managers to make a number of choices about the designated spaces, the specific functions teams need, and the ultimate tools needed to address both.
Start by deciding whether the business needs an integrated system or a non-integrated system. From there, take an inventory of the needs, expected outcomes, and positive side benefits the business needs to enhance. Thorough decision-making is especially rewarding in fields like IT, where confident, accurate information results in better ROI and technological flexibility in the future.